SlideShare has become an important visual content marketing tool for any business. It's important due to it's association with LinkedIn and for all business professionals it is a must have to represent your skills and talent online.
The SlideShare presentations can be linked to your LinkedIn profile for public viewing. It's an added measure to your business profile therefore it has got to be good.
Now SlideShare presentations are different from PowerPoint and Keynote presentations since there is no animation, transitions, or sound on SlideShare. It's pure content… therefore it has to display your business content with images, photos, bold text, and color.
Here I have a video demonstration on how to create Canva presentations for SlideShare: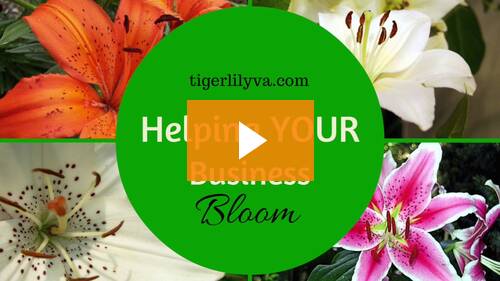 You'll be surprised with the beautiful images you can create in Canva for each slide. Then you can download your presentation as a PDF to upload straight away to SlideShare.
If the presentation has a lot of slides (more than 15 slides), then the upload can take a good 30 minutes.
Another tip: Don't use bullet points in your presentation! Use the bullet point topics to display per slide. If you have 5 bullet points then create 5 separate slides.
Like Seth Godin says, "Bullets are for the NRA." Check out Seth Godin's post about bad presentations HERE. He always has great content.
Here's my favorite SlideShare presenter: Damon Nofar
Check out the way he uses color and typography – amazingly beautiful!
Best wishes to you on your next SlideShare. Let me know what your thoughts are on the video. I'd love to hear from you.
 "Content is King they say BUT Visual Content is Queen. They complement each other for a good balanced marriage." – TWEET THIS!
Take care,
Lillian De Jesus
---
Fill out the form below if you'd like a one-on-one session.
Here's what Jane Guyn, Founder of Pleasure Plan had to say about her one-on-one session, "I appreciated your help very much.  xoxo Thank you for your help with the Canva/Powerpoint interface. :)"
---